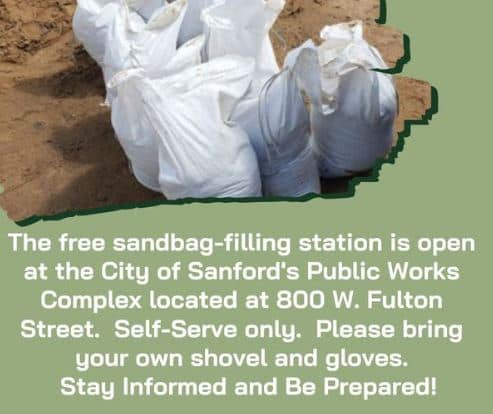 Alert Seminole
Sign up to receive emergency alerts via text, e-mail, or voice call.
Hurricanes are massive storm systems that form over warm ocean waters and move toward land. Potential threats from hurricanes include powerful winds, heavy rainfall, storm surges, coastal and inland flooding, rip currents, tornadoes, and landslides. The Atlantic hurricane season runs from June 1 to November 30. The Pacific hurricane season runs May 15 to November 30. Hurricanes:
Can happen along any U.S. coast or in any territory in the Atlantic or Pacific oceans.
Can affect areas more than 100 miles inland.
Are most active in September.
IF YOU ARE UNDER A HURRICANE WARNING, FIND SAFE SHELTER RIGHT AWAY
Determine how best to protect yourself from high winds and flooding.
Listen for emergency information and alerts.
Only use generators outdoors and away from windows.
Turn Around, Don't Drown! Do not walk, swim, or drive through flood waters.
Hurricane Preparedness For Your Yard
Is your yard ready for hurricane season?
When it comes to the cutting of vegetation, garbage and storm debris, there are steps that should be taken before, during and after a storm.