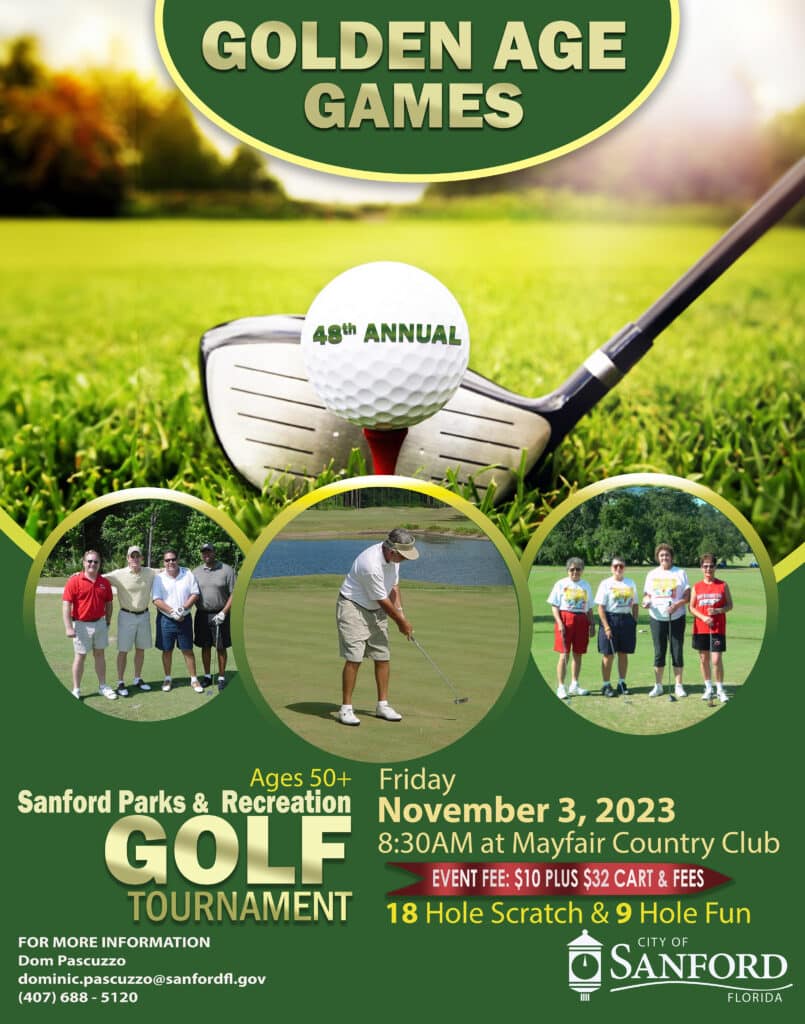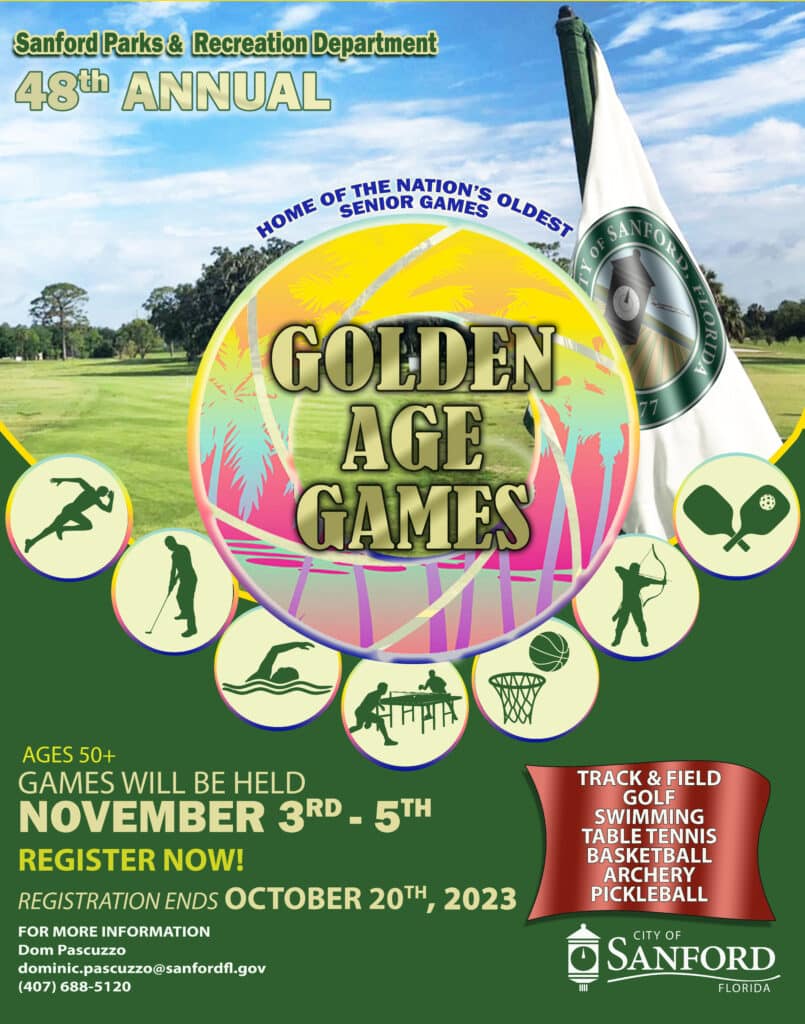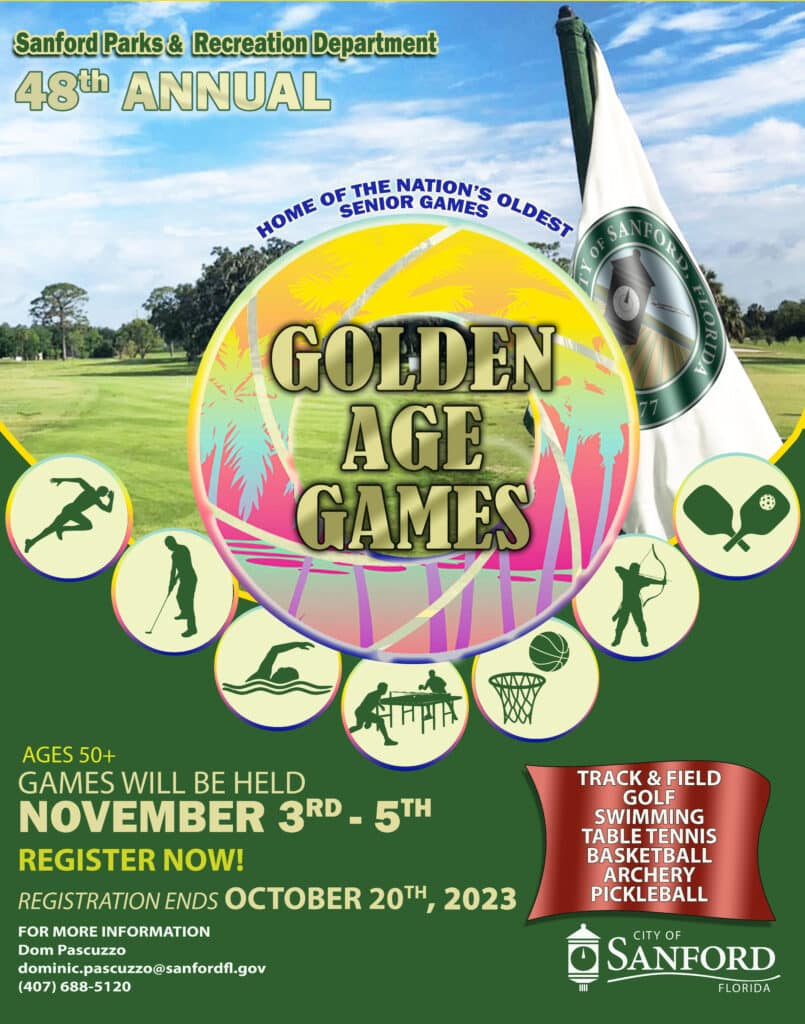 Sanford Senior Center:
401 E. Seminole Blvd
Sanford, FL 32771
Phone:
407.688.5129
Senior Center Hours:
Monday through Friday
8 AM-4 PM
Senior Center Activities Schedule
Billiards /Pool Tables –  Mon-Fri 8 AM – 4 PM
Bridge – Mon 10:45 AM
TV  Mon-Fri 8 AM – 4:30 PM
Computer usage – Mon-Fri 8 AM – 4:00 PM
Pinochle – Thurs 11 AM
Table Tennis Tues & Fri 9 AM
Whist Cards – Tues & Thurs 12 PM
Senior Fitness – Wed 10 AM
Yoga –  Thur 10:30 AM
BINGO – Fri 1 PM
Resources & Assistance
Meal Assistance-Elder Helpline 1.800.963.5357
To Report Fraud-1.877.908.3360
To Report Elder Abuse, Neglect or
Exploitation- 1.800.962.2873
If you are experiencing stress, anxiety,
loneliness or depression – 1.800.662.4357
Medicare Advantage Plans –Visit Site
Communicating with Seniors Who Are Deaf or
Hard of Hearing – Click for Info

Meals on Wheels – Click for Info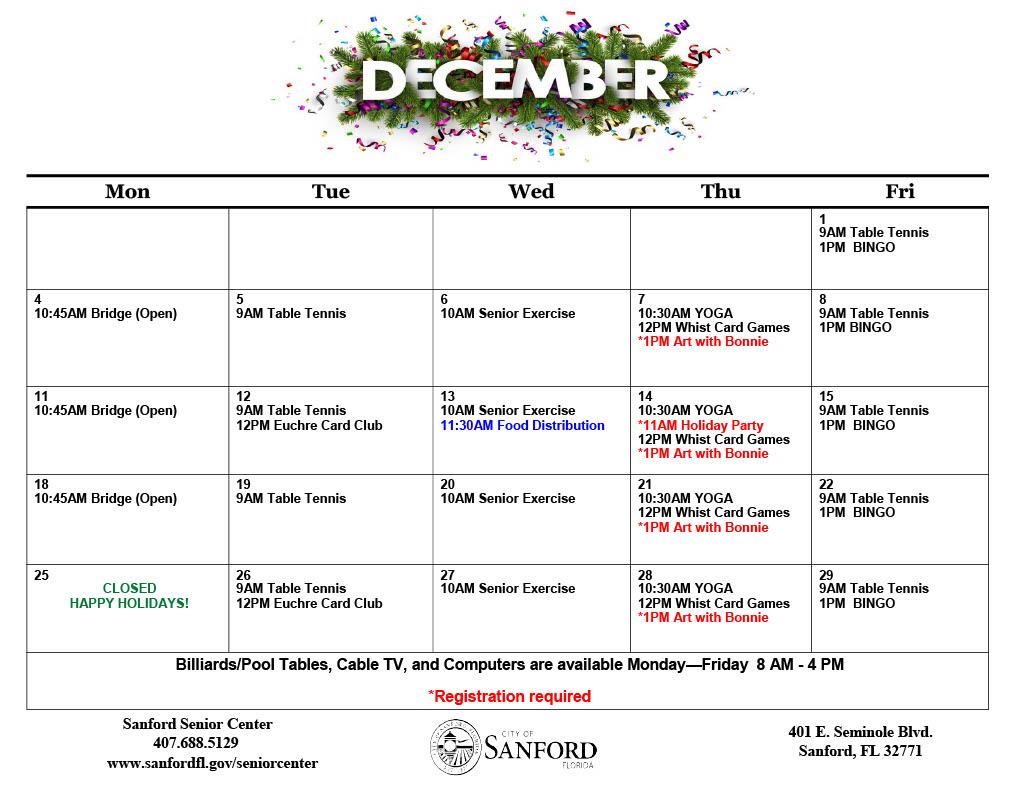 Parks and Recreation department offers a wide variety of senior programs. We have the Golden Age Games and all of the Senior Center daily and weekly activities. All of the programs are listed through our online customer portal. You can create an account, schedule, and even make a payment. By clicking the view programs link you will be taken to our new secure registration process with the City of Sanford. 
To create your account: Follow the link and click on Log in/Create Account, click Create your PARKS AND RECREATION account.
For more information on programs, activities, and events
please call the Sanford Senior Center at 407.688.5129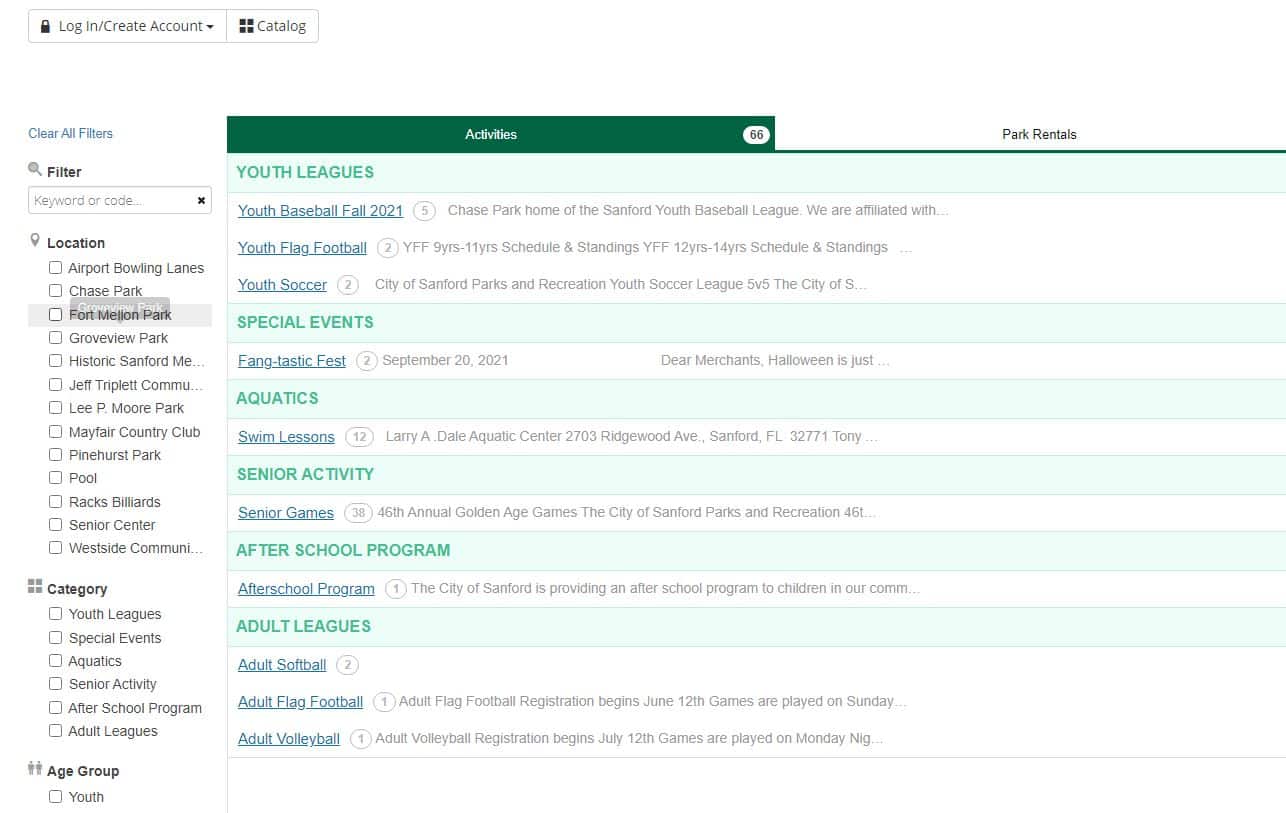 Visit our website where you
can access all of our online
services from your home, office,
or mobile device.