The next Art In Chambers Exhibit will be the Central Florida Watercolor Society. Works will be displayed September 1, 2021-November 30, 2022. Art in Chambers & Public Art Lecture Series – Courtney Canova Sanford City Hall – City Commission Chambers. he City's Art In Chambers is open for public viewing 15 -30 minutes prior to all City Public Meetings held in the City Commission Chambers. The Commission Chambers is located on the first floor of City Hall 300 N. Park Ave.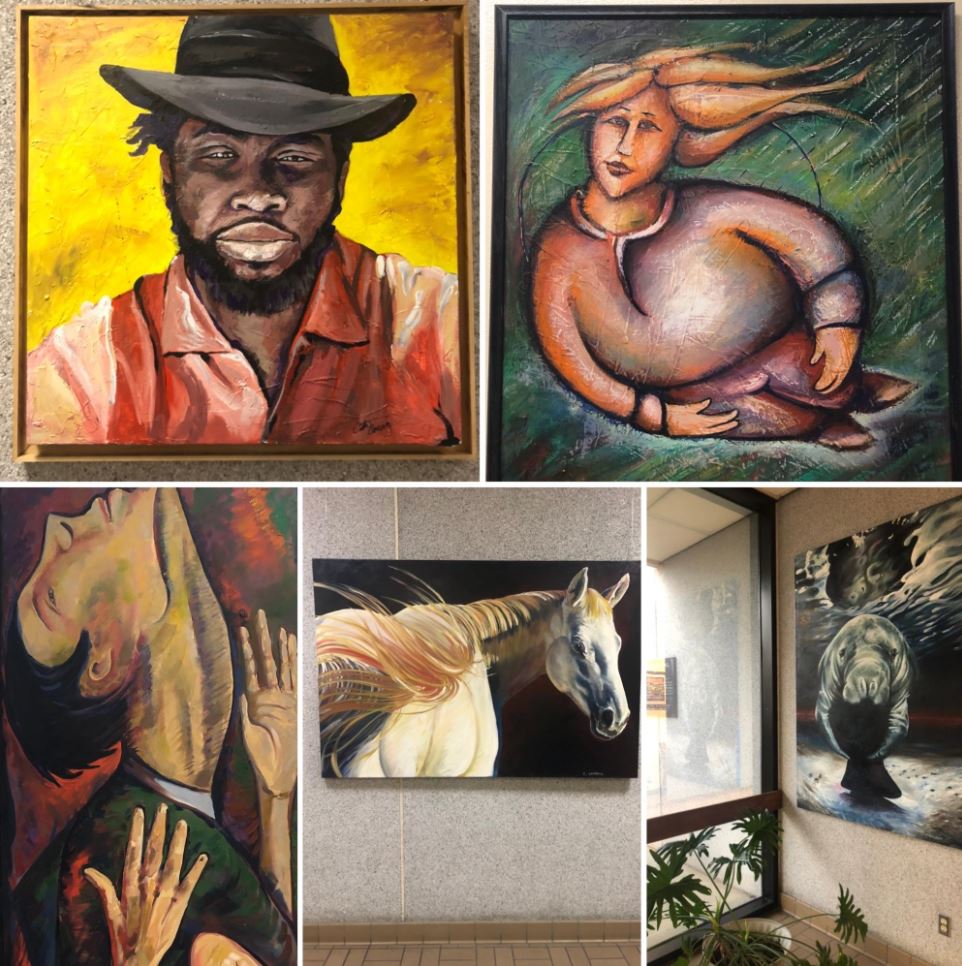 Mural installed at 1017 Historic Goldsboro Boulevard during the Annual Goldsboro Front Porch Celebration on Historic Goldsboro Boulevard.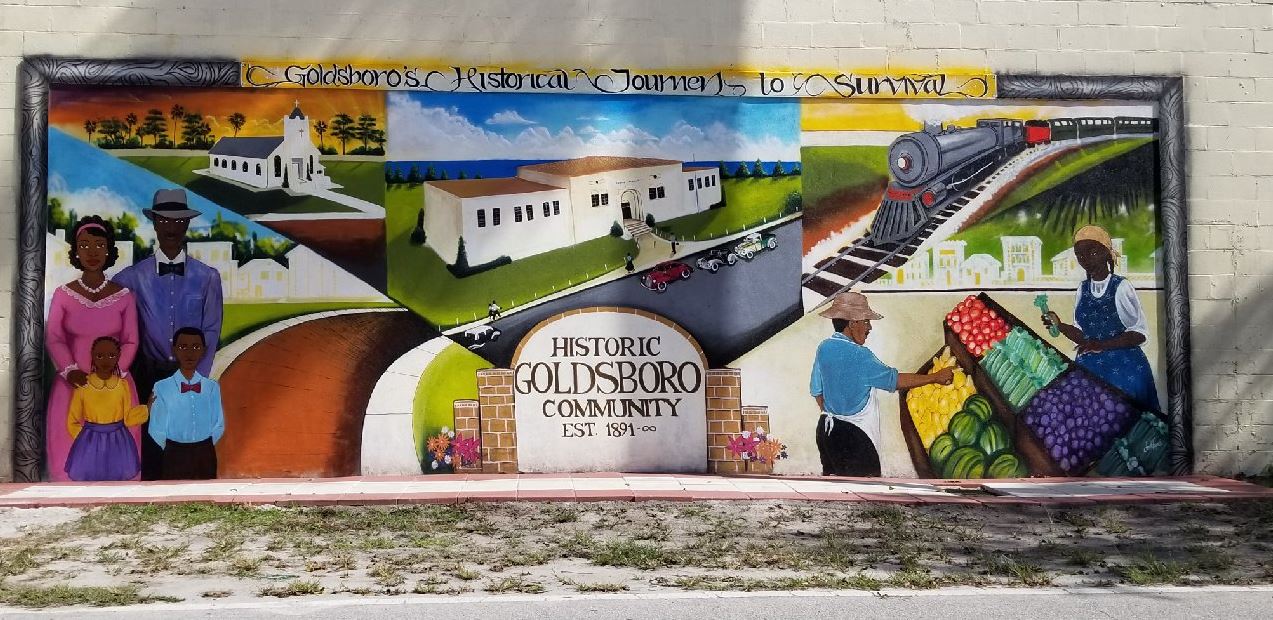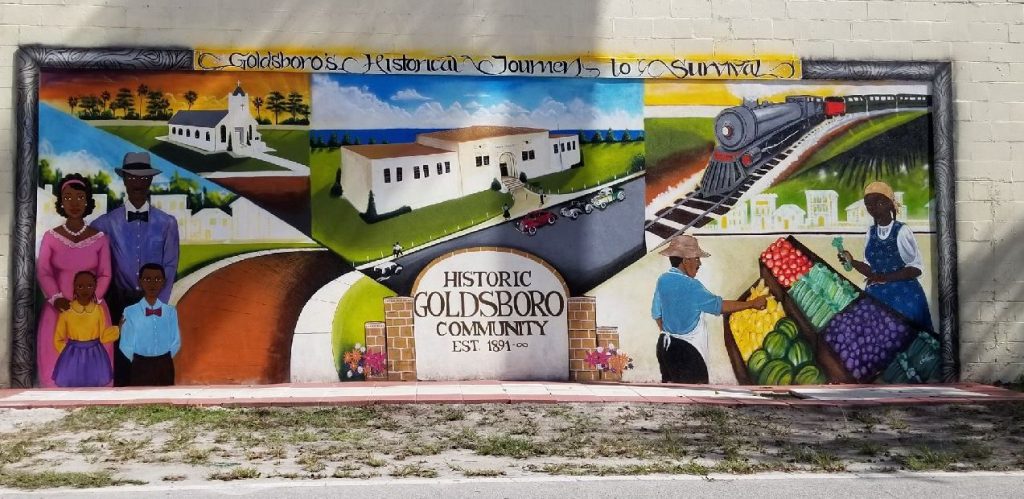 Applications for a Public Work of Art
The Public Art Commission meets on the fourth Tuesday each month at 3pm. To be placed on an agenda, a completed application must be submitted two weeks prior to the meeting date.
If the public work of art being proposed is on private property, the property must be in compliance with no open/active code enforcement violations. Public works of art on private property requires one meeting and approval by the public art commission. If the public work of art is proposed on public property or city right of way, additional staff reviews are necessary as well as approval by the Public Art Commission and City Commission.
You will need to complete the following steps for a Public Art application:
Complete the application and upload the concept and any additional information

Artwork design
Size/dimensions and materials
Location to be installed and method of installation
Artist information
Pop Up Art Submittal Process
Pop up art does not require approval by the Public Art Commission, but an application for pop up art must be submitted and reviewed by staff for a time/place/manner approval. Approvals for pop up art expire two weeks after issuance. Pop up art can only be on display for seven (7) days and requires the execution of an art easement prior to installation.
You will need to complete the following steps for a Pop Up Art Project:
Select apply Now under Permitting
Select Public Art Application for the application type
Select Pop Up Art Project as the sub type
Complete the form and upload the following:
art design concept with dimensions
site plan showing the location to be installed
the manner the art will be installed/mounted/displayed
signed/notarized affidavit of ownership (attached)
Other elements to be considered:
Any installations indoors are not required to be included as part of the pop up art application unless displayed in windows as signage.
Pop-up art will not be approved at locations with active code enforcement.
One application for all locations will be adequate; Two separate applications will be required for the 2-week timeframe proposed.
A list and/or map identifying each location by address will be beneficial
The Public Art Commission is responsible for making recommendations to the City Commission regarding advocating for the program and the process and procedures that guide the acquisition and care of public art; identify and pursue additional sources of funds relative to the promotion of public art in the City; inform the public regarding public art including opportunities for public participation in all phases of the City's public art process; promote the visual arts of the City and the State of Florida and inform and work to increase understanding within the City about the purposes and meaning of public works of art using methods such as art outreach education, media and social events. Contact Lisa Holder for more information at (407)688-5019 lisa.holder@sanfordfl.gov
Meetings are held on the fourth Tuesday of the month at 3 PM, in the City Commission Chambers, located at 300 N. Park Avenue, Sanford, FL 32771. City residency is not required to serve on the Public Art Commission.
Sally Dehler
Sally is a lifetime artist. She has trained in acrylic painting, oil painting, portraiture, fluid painting, watercolors, sketching, pastels, charcoal, and ceramics. Her work is inspired by her life experiences, travel, and nature. She is passionate about art and enjoys sharing this through shows and teaching. She has shown at Lake Mary- Heathrow Festival of the Arts and Cranes Roost/Uptown Altamonte Art Festival as well as numerous smaller shows in Orlando, Lake Mary, Longwood, and Sanford. Her work has been displayed at City Arts Gallery – Orlando, Wayne Densch Performing Arts Center- Sanford, Park Drive Gallery – Sanford, Advent Health Art of Healing – Altamonte Springs, and Hollerbach's Art Haus-Sanford. Before Covid her work was for sale in local Artisan Boutiques in Lake Mary  and Sanford.  She teaches both private and group painting lessons and offers mobile painting parties. With over ten years teaching experience her classes receive rave reviews.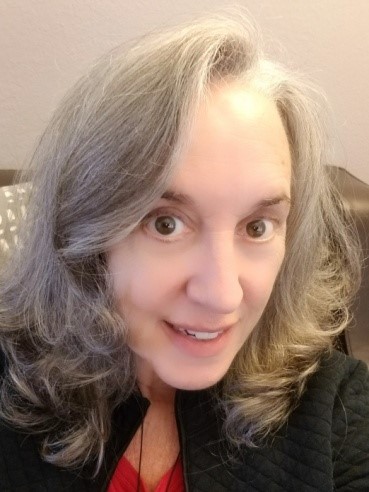 Kimberly House
Kim House has been a longtime advocate for the arts in Sanford. She has been a professional clay artist for over 30 years having taught many art mediums from her art studio and gallery. A dedicated volunteer, she is a co-founder of the St. Johns River Festival of the Arts, the Historic Sanford Welcome Center and the Sanford Alive After Five.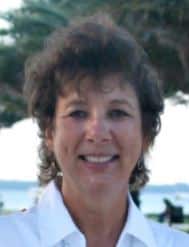 City Commissioner Patty Mahany
Commissioner Patty Mahany was elected in June 2010 in a special election. Commissioner Mahany is the former President of the Woman's Club of Sanford, 2012-2014, Vice President of the Sanford Airport Memorial Committee, (the group responsible for designing, funding and building Naval Air Station Sanford's Memorial Park) and restoring the aircraft currently on display at that venue. Patty Mahany also serves on the Council of Local Governments (CALNO), the Seminole County Community Development Block Grant Board, the Seminole County Public Schools Facilities Planning Committee, and the current Commission member and co-founder of the Sanford Task Force on Homelessness. Commissioner Mahany has been married for 21 years to her husband Sean Mahany, a Retired Navy Chief Warrant Officer. Patty Mahany is a third generation native of Sanford and has lived in their home in District Four for 26 years. Commissioner Mahany is a graduate of Seminole High School, afterwards graduating from the St. Petersburg School of Veterinary Technology in 1982 in which she enjoyed a wonderful career working in both large and small animal medicine.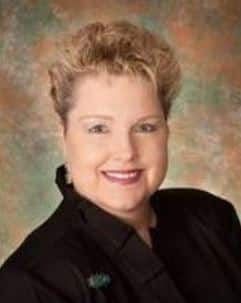 Jessica Mund (Vice-Chair)
Jessica Vick has a passion for all types of visual culture. She holds a Master of Arts in Art History from Syracuse University, a Master of Fine Arts in Media Design from Full Sail University, and a Bachelor of Arts in the History and Criticism of Art from Jacksonville University. She started her career teaching Art History and more recently moved into Staff and Cultural Development at Full Sail University in Winter Park, FL. Her passion is spreading the development of a visual literary to a broader audience.
Virginia Poe (Chairman)
Virginia Poe is a 30 year resident of Seminole County. Virginia has had a career in the graphic arts/publishing industry and holds a Bachelor of Design from the University of Florida. She recently has taken drawing, painting and printmaking classes at Seminole State College. Virginia is a working artist with a studio in Historic Downtown Sanford and site on the Board of Trustees for the Polasek Museum & Sculpture Gardens in Winter Park. Virginia is also a member of the Florida Cultural Alliance which liaisons with the Florida Legislature.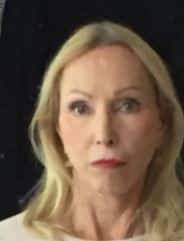 Reggie Santilli
Reggie Santilli is a graduate of Stetson University. A resident of DeLand, she has served on the board of trustees for the Museum of Art, past president of museum, board of Fall Festival of Arts, ECHO, steering committee of public arts in DeLand and the Volusia County Cultural Council.