Meet Your Representatives
The City's governing body is composed of a five-member elected Commission, including a citywide elected Mayor and four Commissioners elected by district. The City Commission is governed by the City Charter and by State and local laws and regulations. The City Commission is responsible for the establishment and adoption of policy. The execution of such policy is delegated by the Commission to their appointed City Manager.
The City Manager, City Clerk and City Attorney serve at the pleasure of the City Commission.
Mayor Art Woodruff was first elected to the Sanford City Commission in 2001 and was reelected in 2005. He chose not to run in 2010 but returned to the Commission in 2014 and was reelected in 2018. In 2020, upon the resignation of then Mayor Jeff Triplett, the City Commission appointed Art as Mayor for the remainder of the term and he was subsequently elected Mayor in 2022.
Art has focused on raising development standards, improving neighborhoods, maintaining and improving the city's infrastructure, and keeping up with the growing public safety needs of the city. 
Art was born and raised in Sanford and is a sixth-generation resident. After graduating from Seminole High School in 1980, he attended the University of North Carolina and returned to Sanford where he started teaching in Seminole County Public Schools. He has taught high school science and computer science for 38 years including 14 years at Seminole High School where he was the yearbook advisor. 
Art and his wife Patti have two children, Daniel and Rachel. Patti is a home health care nurse, Daniel is in law school, and Rachel just graduated and is embarking on a career in editing. 
Art is a board member and volunteer for Sanford's Historic Hopper Academy, the Ritz Theater, The Table Florida, and 787 Scouting Association. Art spends a lot of his free time working with Boy Scouts or helping renovate and maintain Hopper Academy. Art also enjoys fishing, diving, and camping. 
Would you like the Mayor to make an appearance at an event? Do  you want to schedule a meeting with the Mayor? Are you seeking an official  proclamation from the Mayor? Do you want to honor someone with an official welcome letter from the Mayor? Please fill out the appropriate on-line form to submit your request to the Mayor's Office.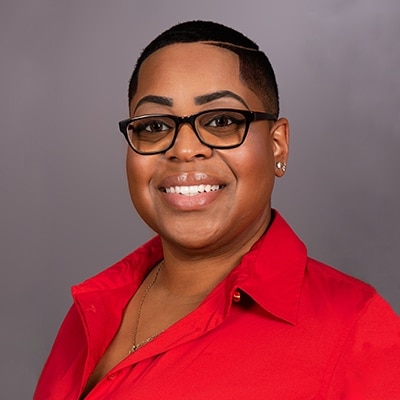 Sheena Rena Britton is a 4th generation Sanfordite. She was born in historic downtown Sanford and has lived here for 40 years. Her family has resided in Sanford since the 1800s.
Sheena was appointed as Commissioner over District 1 in 2020, after Art Woodruff took the vacant seat of Mayor when Jeff Triplett resigned, making her the 1st African American commissioner in District 1 since Sanford was established in 1877. After earning the Commissioner's seat, Sheena did what she had always encouraged others to do, start a new company!  Sheena serves Central Florida by creating special moments and spaces for those who have a desire for something unique and authentic to their personality.
As Commissioner of District 1 she prides her self with having porch meetings with residents weekly. She has started "FRONT YARD FRIDAYS with Sheena R Britton, City of Sanford – Commissioner District 1." Rediscovering the social front yard. A way to connect with residents and still socially distance. A little different from monthly community meetings held at a City of Sanford owned facility. FYF is a relaxed setting in which to speak with your representative and have open conversation with your neighbors about what's concerning your specific area.
When not busy with her family or serving in her governmental role, Sheena gives back to her community by sitting on the Sanford Museum Board, Seminole County Community Block Grant Advisory Board. She is a member of The NAACP, Sanford Historic Trust Board, Sanford CashMob and participates in the City of Sanford Adopt a Park Program where she and her family clean Red Barber Park. She is also an active member of the Ladies 327 that supports a wide variety of nonprofits inside of Sanford.
Sheena truly is Sanford's biggest fan and is the very definition of the " live, work, play motto".
If you ask Commissioner Britton to describe Sanford, She will simply state "It's my Home, I am proud and in support of it".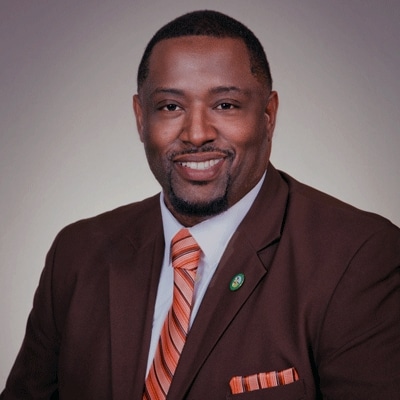 Born and raised in Sanford, Florida, Kerry Wiggins is a devoted husband, father, mentor and minister. He is a product of Seminole County Public Schools, a graduate of Seminole High School and a life-long resident of Sanford. He has been married to Adrienne Harden Wiggins for twenty-one years. They have been blessed with four children, Kerrena (Josh), Kerry Jr., Kaylan and Kyra and beautiful granddaughter, Jaylan.
Kerry looks forward to moving onward and upward in partnership with his fellow citizens of Sanford to reinforce positive community involvement and support.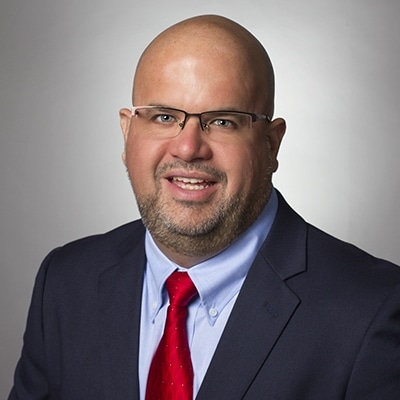 Commissioner Austin's family has been involved in the Sanford community for over 50 years. Mr. Austin is a proud graduate of Seminole High School (SHS) and a 27-year veteran of the Orange County Sheriff's Office. He has volunteered for three decades at SHS and spent the last 18 years as the Booster Club President. Mentoring young men and women, raising money for academics, the arts, athletic programs, and serving the Sanford community are his greatest passions.
Mr. Austin is a leader and a problem solver. His combined years of service to our community and in law enforcement have provided him with a broad view of our community.
Mr. Austin has dedicated his time to volunteering in the Sanford community across many years, serving 4 years on the Central Florida Zoo Board and 3 years on the Seminole County Tourism Development Council where he currently serves as Vice Chair.
In addition, he is a past board member of the Seminole County US 17-92 Community Redevelopment Agency (CRA). Most recently, Mr. Austin is the board Founder and President of the Jeff Triplett Youth Sports Foundation.
Mr. Austin has led fundraisers for families in the Sanford community who have struggled to pay for medical and funeral expenses, as well as those who have lost everything in fires and storms.
"By serving the citizens of my hometown, it is my honor and privilege to make Sanford the best it can be."
Commissioner Austin is supported by his wife Marnie and his two grown children Parker and Sawyer.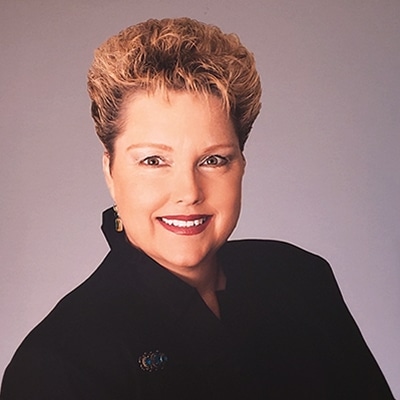 Commissioner Patty Mahany was re-elected in November 2020 in the general election. Her current term will end December 2024.
Commissioner Mahany is the former President of the Woman's Club of Sanford, 2012-2014, Vice President of the Sanford Airport Memorial Committee, (the group responsible for designing, funding and building Naval Air Station Sanford's Memorial Park) and restoring the aircraft currently on display at that venue. 

Patty Mahany also serves on the Council of Local Governments (CALNO), the Seminole County Community Development Block Grant Board, the Seminole County Public Schools Facilities Planning Committee, and the current Commission member and co-founder of the Sanford Task Force on Homelessness. 

Commissioner Mahany has been married for 21 years to her husband Sean Mahany, a Retired Navy Chief Warrant Officer. Patty Mahany is a third generation native of Sanford and has lived in their home in District Four for 26 years. Commissioner Mahany is a graduate of Seminole High School, afterwards graduating from the St. Petersburg School of Veterinary Technology in 1982 in which she enjoyed a wonderful career working in both large and small animal medicine.