The City of Sanford Building Division issues building permits, performs field inspections, and issues certificates of occupancy to ensure conformance of construction in the City through strict enforcement of the Florida Building Code, State Statutes and City Ordinances.  
All Building Permitting and information is on the Citizenserve online portal.  You can also check the status of your permit, pay fees, view policies, view submittal requirements, download forms or schedule inspections through Citizenserve. 
All plan review is electronic, requiring digital signatures from the design professional.  Paper plans are no longer accepted.  Please visit the Submittal Requirements page for Electronic Plan Review Policy and Procedures.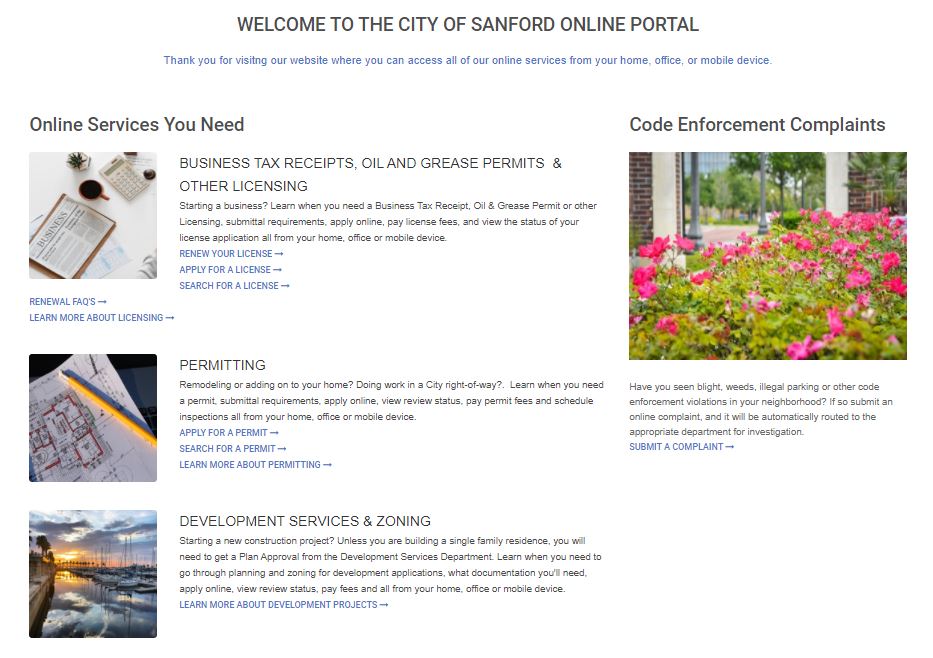 Visit our website where you
can access all of our online
services from your home, office,
or mobile device.
Inspection Scheduling and Information
Building Inspections can be scheduled online, by phone or by text message. 
To schedule online:  Please visit Citizenserve online portal 
To schedule by phone or text:  Please call 1.888.606.3726