The Planning Division provides guidance, reviews zoning, and subdivision applications for the city. This division shapes public policy related to growth, preservation and development. It also advises and provides recommendations to the City Manager, City Commission, residents, the business community, and the public on current land use and development issues. The Planning Division oversees all applications for discretionary permits needed to meet those requirements.
The Planning Division also maintains the General Plan and Zoning Ordinance and maps that provide the policy and regulatory bases for land use and development as mandated by state and local laws. We are committed to proactive community based planning founded on public participation and to promoting a well designed, physically-integrated, livable, sustainable and prosperous City.
Starting a new construction project? Unless you are building a single family residence, you will need to get a Plan Approval from the Development Services Department. Learn when you need to go through planning and zoning for development applications, what documentation you'll need, apply online, view review status, pay fees and all from your home, office or mobile device.
All development plan and permit related applications are required to be submitted using the Citizenserve Portal. The portal allows for online submission of all applications listed below as well as payment of required fees.  Please follow the procedures for Naming of Electronic Documents that are uploaded in Citizenserve so your submittal is processed in a timely manner.
For more information please call the Planning Division at 407.688.5140.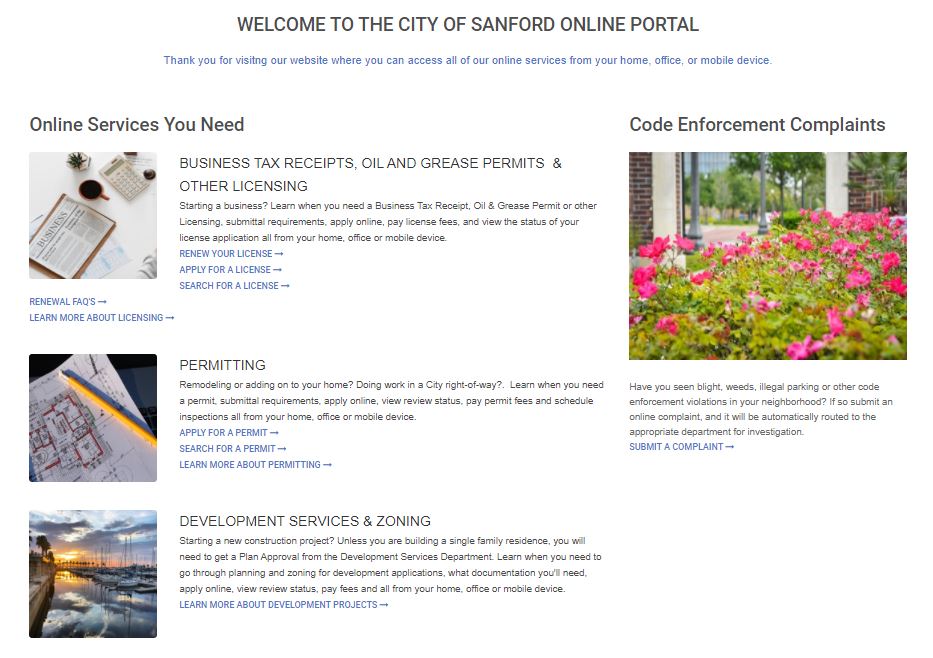 Visit our website where you
can access all of our online
services from your home, office,
or mobile device.
Planning and Development FAQs