Special events are a great way to highlight your organization and the community to both visitors and residents of Sanford.  It is the City of Sanford's objective to help make sure that the event is safe, successful and planned effectively.
For questions about holding a special event, please call the Recreation Department at 407.688.5120 opt 5.
You need to obtain a Special Event Permit if...
Event is open to the public with or without a charge
Event requires City services
Event involves closure or modification of traffic flow of local streets or any arterial street
The submission of a Special Event application may be one of several applications an event organizer may need to submit.  The responses to questions in the application will help the City inform you of other necessary permits and approvals needed.
Explore Rental Opportunities
Parks and Recreation department offers a wide variety of rental opportunities through many different parks and facilities. All of the rentals are listed through our online customer portal. You can create an account, schedule a time, and even make a payment. By clicking the view rentals link you will be taken to our new secure registration process with the City of Sanford. 
To create your account: Follow the link and click on Log in/Create Account, click Create your PARKS AND RECREATION account.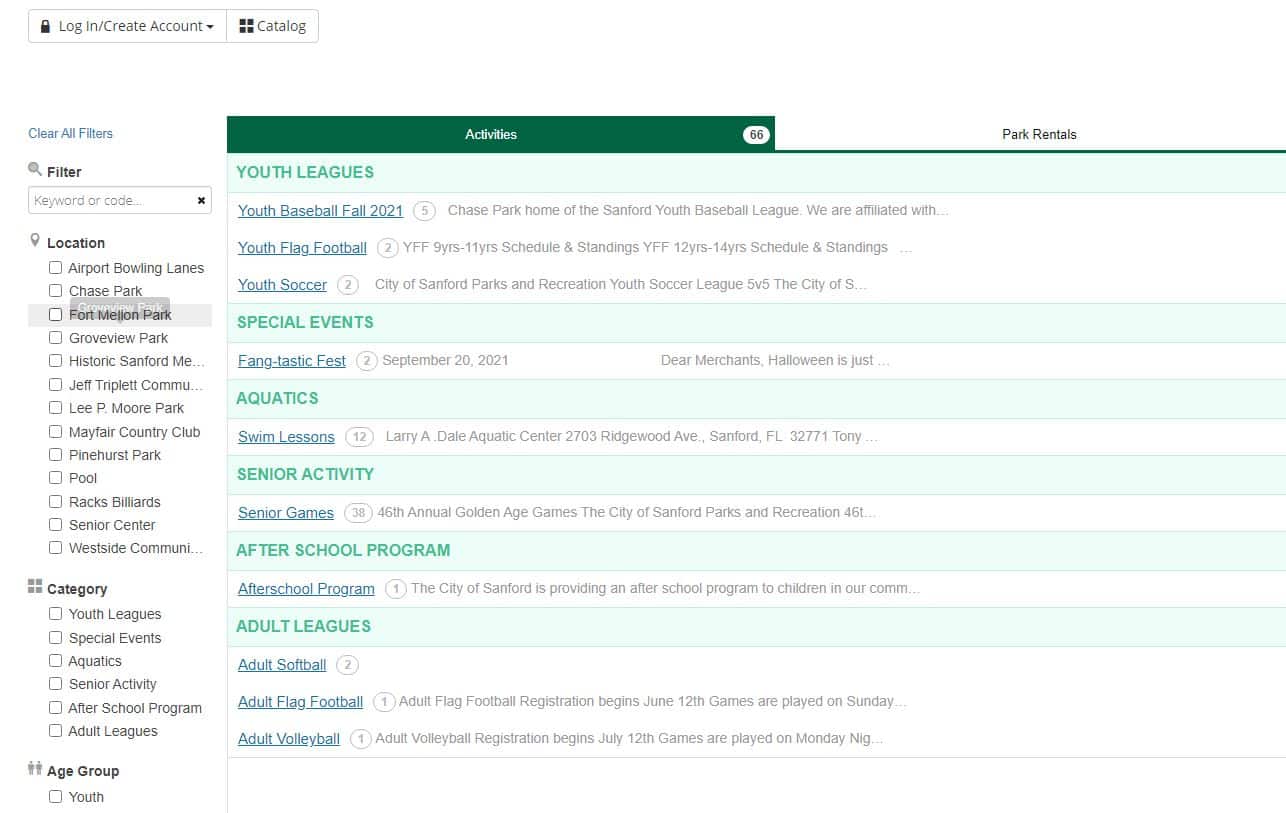 Visit our website where you
can access all of our online
services from your home, office,
or mobile device.