All park and facility rentals must be made three days in advance of desired reservation date.
Search Rental Opportunities
Parks and Recreation department offers a wide variety of rental opportunities through many different parks and facilities. All of the rentals are listed through our online customer portal. You can create an account, schedule a time, and even make a payment. By clicking the view rentals link you will be taken to our new secure registration process with the City of Sanford. 
To create your account: Follow the link and click on Log in/Create Account, click Create your PARKS AND RECREATION account.
For more information on programs, activities, and events
please call the Recreation Department at 407.688.5120 opt 1.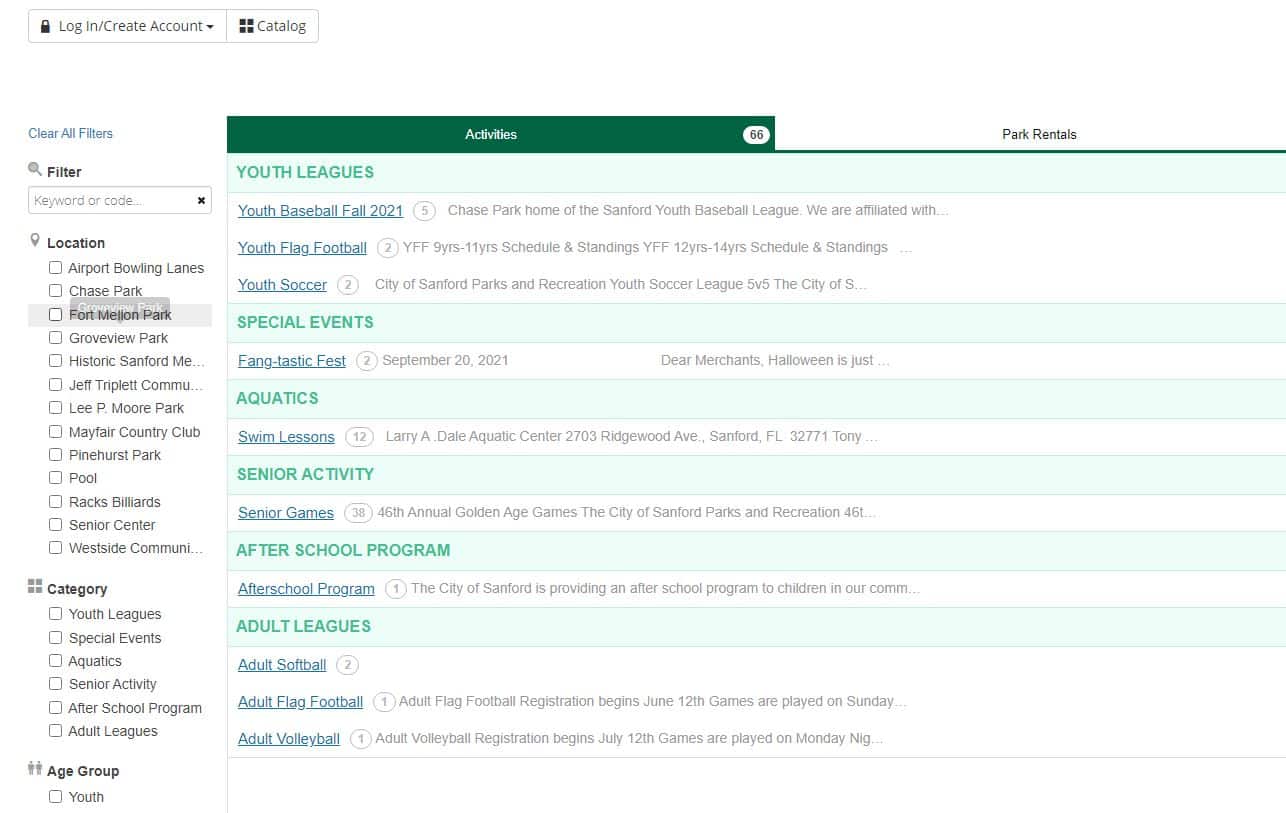 Visit our website where you
can access all of our online
services from your home, office,
or mobile device.
Bettye D. Smith Cultural Arts Center
The Bettye D. Smith Cultural Arts Center is close to downtown shops, galleries, and restaurants. It is also located and minutes from the  Sanford  Museum, Sanford Senior Center, Historic Sanford Memorial Stadium, Sanford Riverwalk,  and Trolley Stations. Learn about our rental rates and see the facility.
The Civic Center is equipped with a large stage, full kitchen, ice machine,  and a contemporary sound system.  You may rent the entire building, auditorium and/or the annex. Multiple rental options are available during the hours of 7am – 1am daily. Learn about our rental rates and see the facility.