The City of Sanford Economic Development Department either works with or partners directly with numerous agencies and programs to provide assistance to the business community.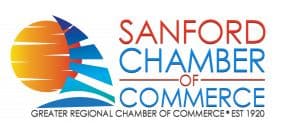 Greater Sanford Regional Chamber of Commerce
230 E. First St.
Sanford, FL 32771
407.322.2212
Seminole State College- Small Business Development Center
1445 Dolgner Place
Sanford, Florida 32771
407.321.3495
US Small Business Administration- Fl District
7825 Baymeadows Way, #100B
Jacksonville, FL 32256
904.443.1900
SCORE Orlando Business Mentoring
3201 E. Colonial Dr., Suite A-20
Orlando, FL 32803
407.420.4844
Orlando Economic Development Commission
301 East Pine Street, Suite 900
Orlando, FL 32801
407.422.7159
Seminole County Public Library Small Business Start Up
215 N. Oxford Rd
Casselberry, FL 32707
407.665.1500
Orlando MSA Market Update ……………………………………………………………..
Sustainable Business Information
A sustainable, or green business is one that makes a profit by providing goods and/or services while reducing or eliminating negative impacts on the environment, community, and society. Sustainability requires that the current population has the resources necessary to meet their needs without sacrificing the needs of future generations. One way of describing sustainable business is with the triple bottom line. The triple bottom line refers to measuring success in terms of three areas: Economics, Environment, and Equity (also known as Profit, Planet, and People). A business has to make a profit in order to stay in business. But a business should also consider the environment and equity in making business decisions.
Sustainability does not require sacrifice. Rather, being sustainable means that the business owners, managers, and employees are making conscious efforts to reduce harmful impacts on the environment and society, and to provide positive economic, environmental, and social benefits to the community. Sustainability begins with small steps like changing light bulbs to LED, recycling, and modifying activities to consume less resources and produce less waste. The best thing about being sustainable, is that it not only can help reduce costs, but also increase revenue. That's right – consumers are increasingly demanding sustainable products and services, and the businesses that provide them can expect to see their revenues increase.
Best practices and additional resources (with links):
Seminole County Economic Development Ecosystem……………….
US Green Building Council……………………………………………………………..
US Green Chamber of Commerce………………………………………………….
Circular Economy (Ellen MacArthur Foundation)…………………………
U.S. Small Business Administration "Small Business Sustainability Toolkit"
Triple Bottom Line (University of Wisconsin)……………………………….
8 Sustainable Business Practices – Are You Doing Your Part?…….
U.S. Environmental Protection Agency Office of Small Business Programs
AMLY Sustainability Consulting……………………………………………………..