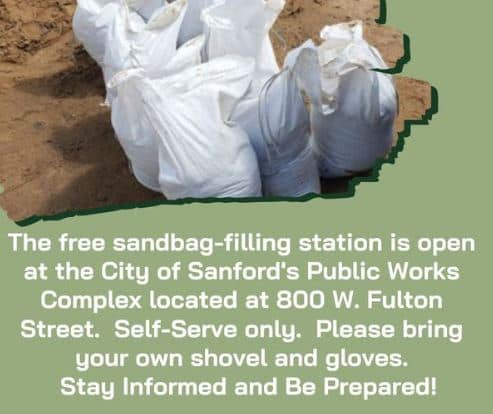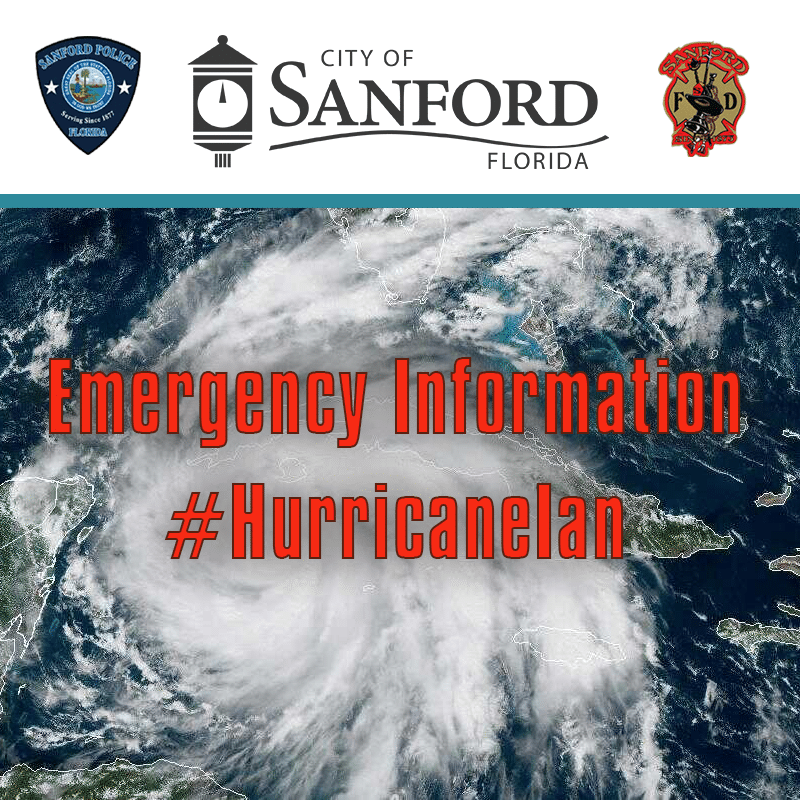 Alert Seminole
Sign up to receive emergency alerts via text, e-mail, or voice call.
The City will distribute timely updates. We encourage you to monitor our social channels and consider downloading our mobile app, Sanford Connects to keep up with the most recent information.
Due to record rainfall and excessive flows to the Water Reclamation Facility near Lake Monroe,
treated reclaimed water overflowed from the City's facilities into the lake and river. Until further notice, no swimming and fishing, along the south shore of Lake Monroe from Sanford's Mellonville Avenue to Seminole County's Lake Monroe Wayside Park. This is in conjunction with the Florida Department of Health Seminole County and the Florida Department of Environmental Protection. The ban on swimming and fishing will continue until conditions warrant lifting.
Stay out of floodwater.
Floodwater can contain many things that may harm health, including germs, dangerous chemicals, human and livestock waste, wild or stray animals, downed power lines, and other contaminants that can make you sick.
Wash your hands with soap and water if you have been in floodwater. If you don't have soap or water, use alcohol-based wipes or sanitizer.
Always follow warnings about flooded roads.
Don't drive in flooded areas—cars or other vehicles won't protect you from floodwaters. They can be swept away or may stall in moving water.
If you have to be in or near floodwater, wear a life jacket—especially if the water is rising.
Disaster Recovery Center for Seminole County
IF YOU ARE UNDER A HURRICANE WARNING, FIND SAFE SHELTER RIGHT AWAY
Determine how best to protect yourself from high winds and flooding.
Listen for emergency information and alerts.
Only use generators outdoors and away from windows.
Turn Around, Don't Drown! Do not walk, swim, or drive through flood waters.
Hurricane Preparedness For Your Yard
Is your yard ready for hurricane season?
When it comes to the cutting of vegetation, garbage and storm debris, there are steps that should be taken before, during and after a storm.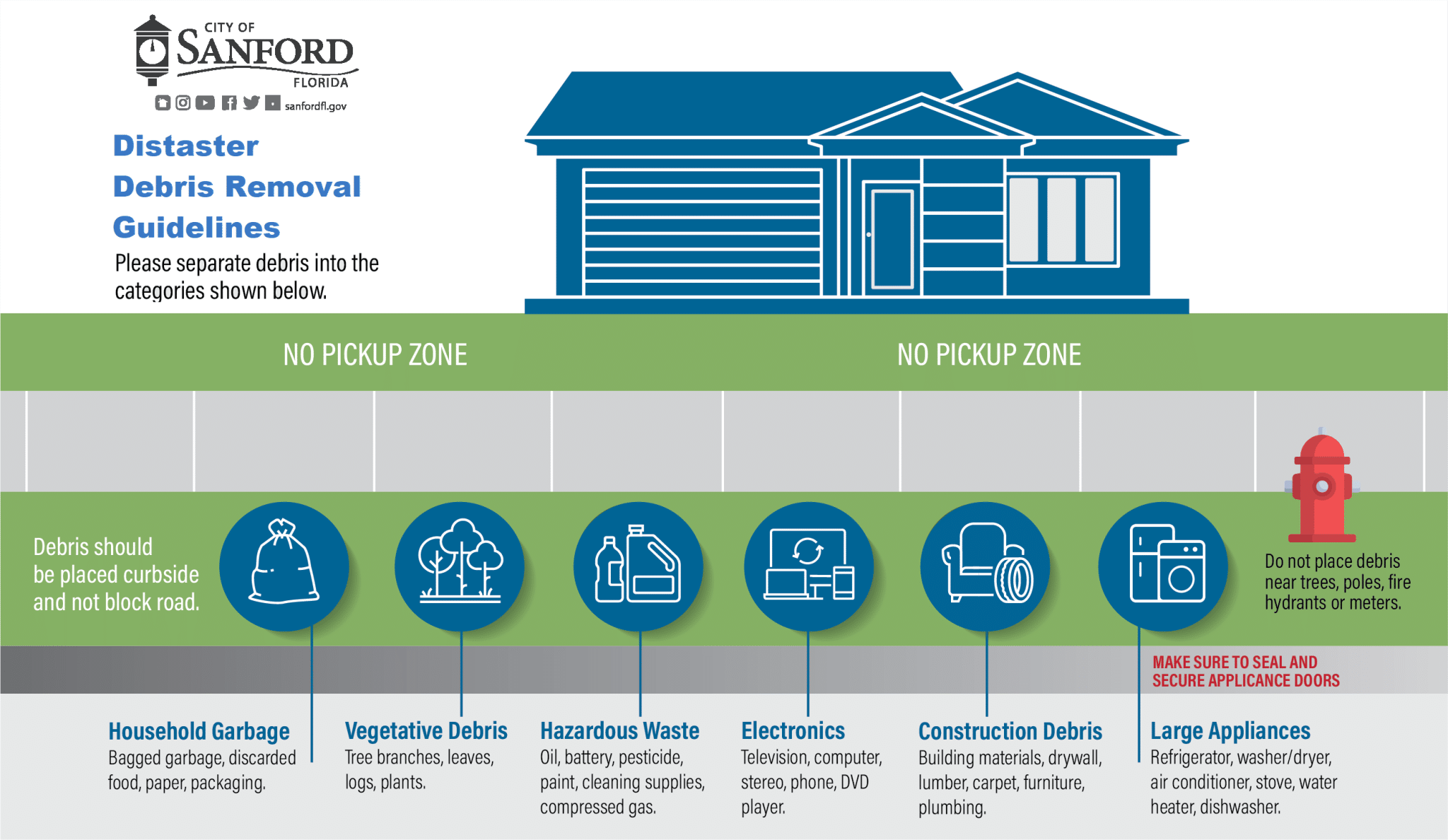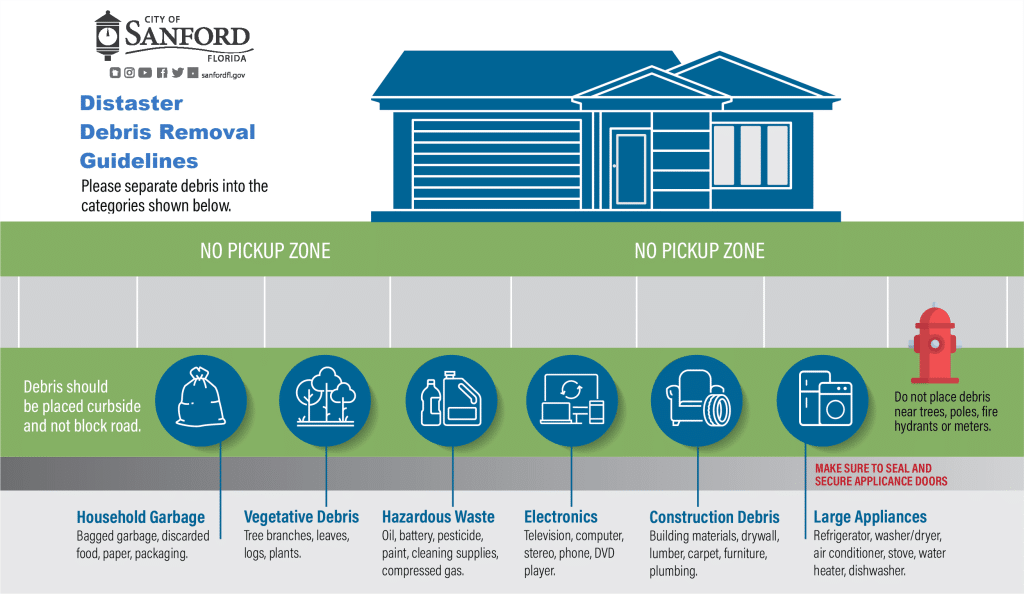 Hurricane Preparedness For Your Yard