Providing Top Quality Water to Your Tap
The City's fundamental goal is to provide it's citizens with a safe and dependable supply of drinking water. We are committed to ensuring the quality of your water and strive to continually improve the water treatment process
and protect our water resources.
Here's what's important to know-
Sanford's drinking water is safe to drink, based on state and federal guidelines.
The safety and security of our customers is our top priority, and the City of Sanford (City) is committed to providing safe drinking water to our customers. Recent media coverage has highlighted an ongoing issue regarding a contaminant in water samples – the same issue we have previously informed the public about. We remain committed to transparency – keeping our public fully informed.
Water Quality and Information About 1,4-Dioxane
We understand that residents may have concerns. Here are answers to common questions you may have.
What is the current situation regarding the City's water quality?
The City is aware of the presence of contaminants (1,4-dioxane) that were likely discharged from a decommissioned industrial site (former Siemens site) in Lake Mary. The current level of contamination is low, and we are actively working to protect our water supply.
What is 1,4-dioxane?
1,4-dioxane is a synthetic industrial chemical used as a solvent stabilizer and is found at many sites contaminated with certain chlorinated solvents. 1,4-dioxane dissolves easily in water and has been found in groundwater throughout the United States. Its use at this facility has been discontinued. 1,4-dioxane was used and discharged at the former Siemens site in Lake Mary.
What is the City doing to ensure that drinking water remains safe?
The City regularly tests our water and adheres to strict state and federal regulations, including the Federal Safe Drinking Water Act. We have taken steps to diversify water sources to ensure that trace contaminant levels remain below safe water standards.
Is our water safe to drink?    
Yes. The City's water is in full compliance with all federal and state drinking water regulations, and is safe to drink. In 2017, the Florida Department of Health concluded that as long as levels of 1,4-dioxane levels in our water remain below 0.35 parts per billion (micrograms per liter), it is not likely to cause illness and continues to meet the FDOH's health advisory level.
What are the current levels of 1,4-dioxane?
A recent water quality sample, taken in June 2023, showed that the level of 1,4-dioxane in the City's drinking water was 0.16 parts per billion (micrograms per liter). That is less than half the threshold set by the Florida Department of Health.
What are regulators doing?
The Florida Department of Environmental Protection has the power and duty to regulate all discharges of pollutants, including discharges of 1,4- dioxane into the Floridan aquifer (a major source of water supply in the state of Florida) and to impose strict liability on those who make such discharges. We continue to work closely with local, state, and federal partners to address these challenges.
What is the City doing to continue to safeguard our water supply?
As part of the Bipartisan Infrastructure Act, the City of Sanford has applied for and been designated to receive $60 million in federal funds to build a new water treatment facility. The City is also seeking additional funds from related sources. This new facility will supplement our existing treatment capabilities and aid in our ability to monitor and manage contaminants that can potentially enter the water supply, including PFAS, 1,4-dioxane, and other pollutants.
What is being done to hold accountable those responsible for the contamination?
This contamination is indisputably due to the negligence of others, and the City has spent considerable resources to ensure that our drinking water remains within acceptable levels. Since 2013, City leaders have been at the forefront of working to hold those at fault accountable – and to ensure that they cover the cost of mitigation and cleanup efforts. We will continue to work with state and federal partners to make sure those liable are held responsible to the fullest extent of the law.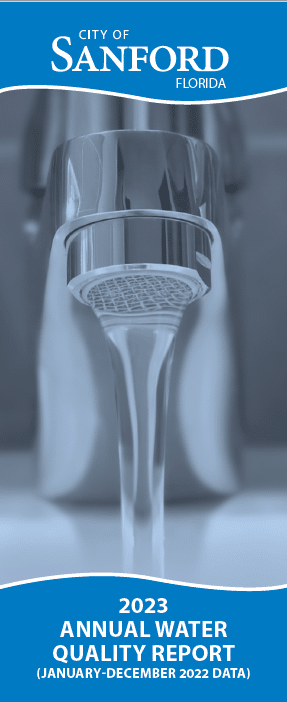 2023 Water Quality Report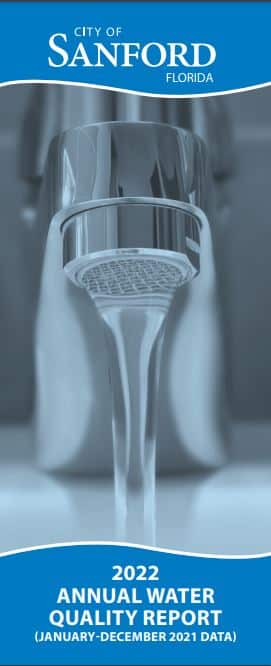 2022 Water Quality Report
2021 Water Quality Report