Providing Top Quality Water to Your Tap
The City's fundamental goal is to provide it's citizens with a safe and dependable supply of drinking water. We are committed to ensuring the quality of your water and strive to continually improve the water treatment process
and protect our water resources.
Esto es lo que hay que saber-
El agua potable de Sanford es apta para beber según las directrices estatales y federales.
La protección y la seguridad de nuestros clientes es nuestra mayor prioridad, y la ciudad de Sanford (ciudad) se compromete a brindar agua potable segura para ellos. En una cobertura reciente de los medios, se ha destacado un problema actual relacionado con un contaminante en las muestras de agua sobre el que nosotros ya habíamos informado al público. Seguimos comprometidos con la transparencia y mantenemos a nuestro público completamente informado.
Entendemos que los habitantes puedan estar preocupados. A continuación, encontrará respuestas a preguntas comunes que pueden surgirle.
¿Cuál es la situación actual de la calidad del agua de la ciudad?
La ciudad está al tanto de la presencia de contaminantes (1.4-dioxano) que se descargaron en un emplazamiento industrial fuera de servicio (antiguo emplazamiento de Siemens) en Lake Mary. El nivel actual de contaminación es bajo, y estamos trabajando de forma activa para proteger nuestro suministro de agua.
¿Qué es el 1.4-dioxano?
El 1.4-dioxano es un químico industrial sintético que se utiliza como estabilizador de disolventes y se encuentra en muchos lugares contaminados con determinados disolventes clorados. El 1.4-dioxano se disuelve en el agua con facilidad y se encontró en aguas subterráneas en todos los Estados Unidos. Su uso se ha suspendido. El 1.4-dioxano se utilizaba y descargaba en las antiguas instalaciones de Siemens en Lake Mary.
¿Qué está haciendo la ciudad para garantizar que el agua potable siga siendo segura?
La ciudad analiza periódicamente el agua y cumple las normas estrictas estatales (Departamento de Protección Ambiental de Florida, FDEP) y federales (Agencia de Protección Ambiental, EPA), incluida la Ley Federal de Agua Potable Segura. Hemos tomado medidas para diversificar las fuentes de agua a fin de garantizar que los niveles de trazas contaminantes se mantengan por debajo de las normas de seguridad del agua.
¿Nuestra agua es segura para beber?
Sí. El agua de la ciudad cumple con todas las normativas federales y estatales de agua potable y es apta para beber. En 2017, el Departamento de Salud de Florida (FDOH) concluyó que mientras los niveles de 1.4-dioxano en el agua se mantengan por debajo de 0.35 partes por cada mil millones, es poco probable que cause enfermedades y que cumple con el nivel de advertencia sanitaria del FDOH.
¿Qué están haciendo los reguladores?
El Departamento de Protección Ambiental de Florida (DEP) tiene el poder y el deber de regular todas las descargas contaminantes, incluidas las de 1.4-dioxano en el acuífero Floridano (una gran fuente de suministro de agua en el Estado de Florida), y de imponer una condena estricta a quienes las efectúen. Seguiremos trabajando en estrecha colaboración con los socios locales, estatales y federales para hacer frente a estos desafíos.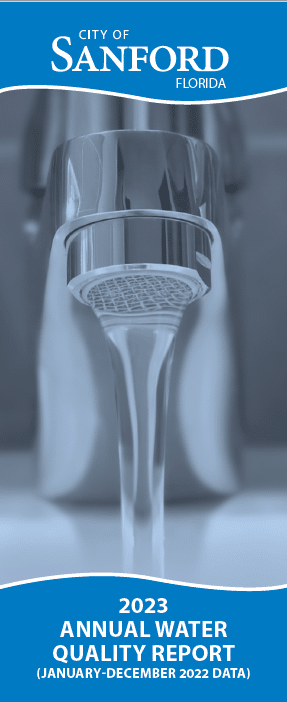 2023 Water Quality Report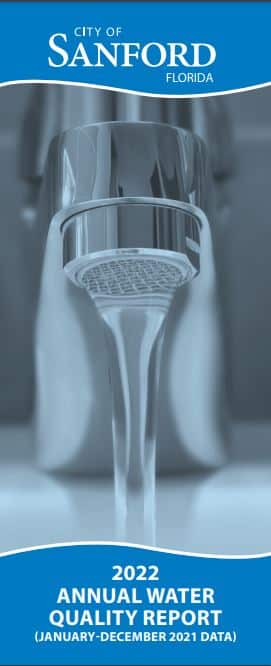 2022 Water Quality Report
2021 Water Quality Report