Sanford Fire Department's 150th Anniversary Mural Ribbon Cutting Ceremony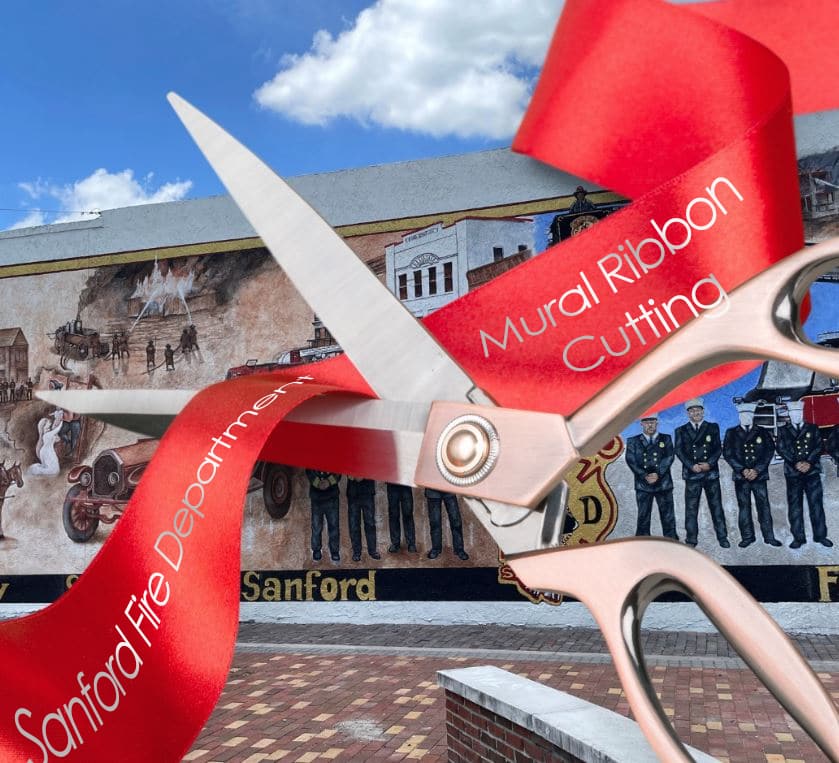 Join us in the Vibrant City of Sanford as we celebrate a momentous occasion – the 150th year Anniversary of our heroic Fire Department!
We Cordially invite you to witness the unveiling of a spectacular mural dedicated to the bravery and dedication of our firefighters.
This remarkable artwork, adorning a prominent location in the heart of our beloved city, commemorates the rich history and milestones of the Sanford Fire Department. The ribbon cutting ceremony promises to be a moment filled with pride and gratitude as we honor the courageous men and woman who tirelessly served and protected our community over the last 150 years.
Mark your calendars for this momentous event and come together to share in the spirit of unity and appreciation for the real-life superheroes who have made a difference in our lives. Let us gather to pay tribute to their selfless contributions and the unwavering legacy of the Sandford Fire Department.