Welcome to the City of Sanford Museum!
The Sanford Museum opened in 1957 as The Henry Shelton Sanford Memorial Library and Museum. The building was expanded in 1974 and again in 1993. The Sanford Family Collection, including the library and papers of city founder Henry S. Sanford, was donated to the city by Sanford's daughter Carola Sanford Dow. On display are European and American paintings, furniture, personal objects and books from 1820-1890.
The Chase Gallery was built in 1993, this gallery was named in honor of S. O. and Margaret Chase. The gallery has exhibits on local history including: city planning, railroads, Riverboats, agriculture, business, education, local celebrities, fire and police departments, and the Naval Air Station Sanford. The sports collection highlights the achievements of Sanford natives including sportscaster Red Barber, Baseball stars Tim Raines and David Eckstein, professional football's Jeff Blake and Reggie Branch and Drew "Bundini" Brown, Muhammed Ali's corner man. The exhibit includes Hall of Fame players who were in Sanford with the New York Giants' farm system in the 1950s.
Museum Location:
520 East 1st Street
Sanford, FL 32771
407.688.5198
Tuesday-Saturday
9 AM – 5 PM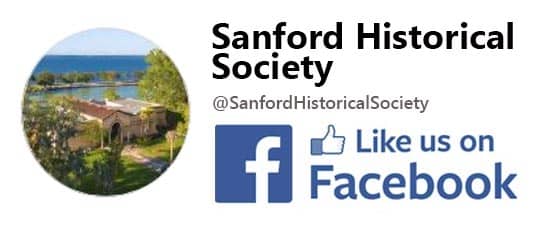 To make a research request or schedule a tour please email the Sanford Museum at:
Henry Shelton Sanford
Henry Shelton Sanford was an American diplomat, attorney and investor, who was born in 1823 in Derby, Connecticut. He established the city of Sanford as a Transportation hub in 1870 and is considered a founder of the Florida Citrus Industry. He lived in Brussels, Belgium for thirty years with his wife, Gertrude, and his seven children. He died in 1891 in Healing Springs, Virginia. View the Sanford Papers Register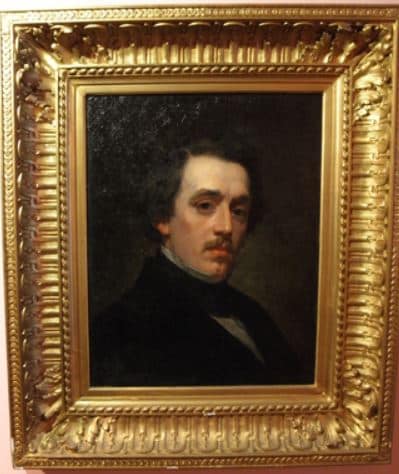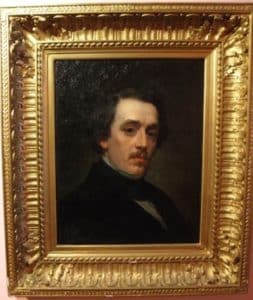 The Sanford Museum's research collection includes:
The Sanford City Archive: Photographs, family histories, yearbooks, city directories, maps, letters and Memorabilia collected from public and private sources.
The Naval Air Station Sanford Collection: Photographs, memoirs, biographies, base newspaper, cruise books and station records 1940s-1960s.
The Sanford Herald Collection: Microfilm of the local newspaper 1908-2000, Photographic negatives 1973-2000. 
Research Library: Books of local interest, Florida history, Polk City Directories, local telephone books, maps, Seminole High School annuals, city tax rolls 1920-1966, memoirs, genealogies, subject files and obituary file.
How to Donate to our Collection
The Sanford Museum's collection is completely donation based and we hope to continue on collecting the history of Sanford. If you would like to contribute to our collection read below:
The Sanford Museum only collects items that have an association with Sanford as a city, or Henry Shelton Sanford's life.
The museum is particularly interested mid 20th century and earlier photographs of commercial buildings, houses, and street views.
If you think your item fits the above please email the the Sanford museum with a photograph and/or a brief description of your item at SanfordMuseum@sanfordfl.gov