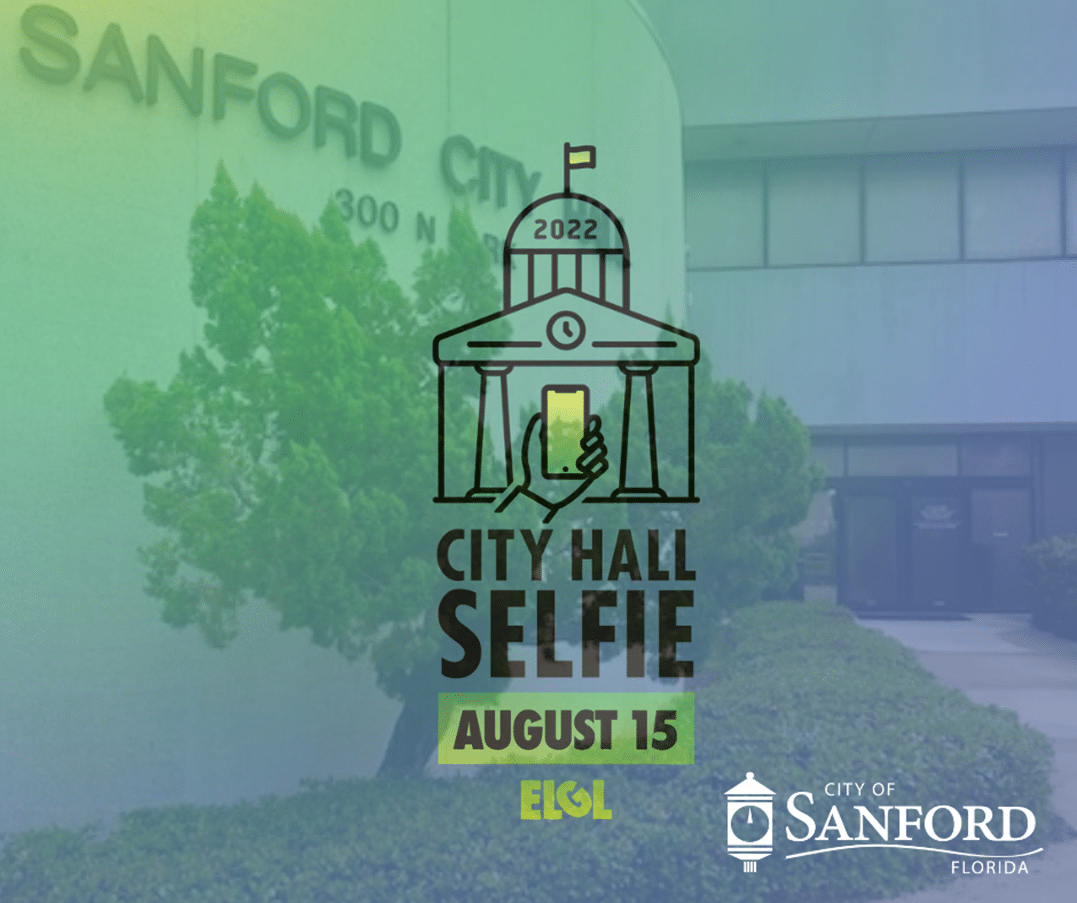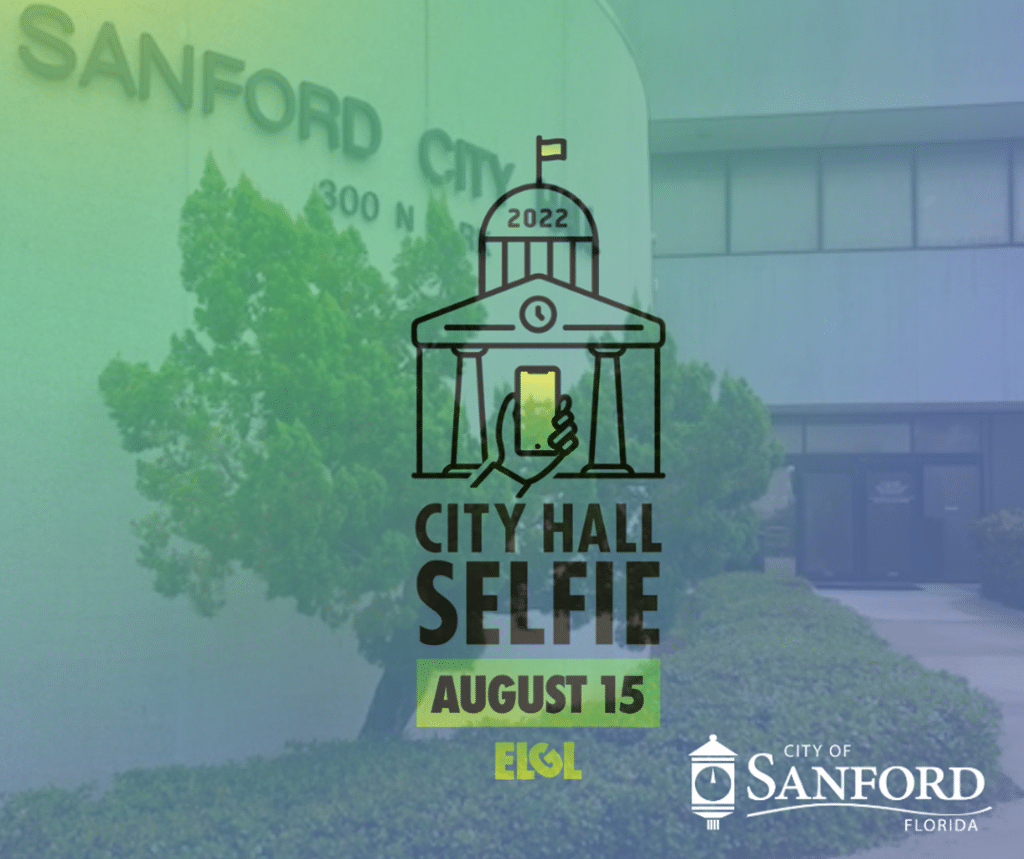 This day is all about local government pride.
On August 15, 2022  [the City of Sanford] will be participating in #CityHallSelfie Day! #CityHallSelfie is a worldwide celebration of local government service. It showcases pride in local government institutions. Local government employees, elected officials, media, and community members are invited to participate on #CityHallSelfie Day. 
How can you participate?
All you have to do is hop in front of a city hall, town hall, county building, library, police station, or any other local government building that you are proud of in our community and want to showcase and post the photo on social media using the hashtag #CityHallSelfie Day! 
Spread the word!
Share information about this celebration with your friends, colleagues or community members and get creative with your photos! Prizes are awarded in a number of categories.  Learn more about this day of celebration athttps://elgl.org/cityhallselfie
About #CityHallSelfie Day & ELGL
#CityHallSelfie Day is managed by ELGL, the Engaging Local Government Leaders network. ELGL is a professional association of 4,800 people who work for and with local government. Focused on all levels of local government (from analysts to mayors; librarians to planners; and everyone in between), ELGL's mission is to engage the brightest minds in local government by providing timely and relevant content through podcasts, blogs, webinars, social media, learning cohorts and conference gatherings, with the objective of fostering authentic and meaningful connections that are grounded in practices of equity and inclusion.